I have been riding a bike since I was about five, but it is never too late to learn a new skill. Cycling can be a bit daunting at first, but with some experience and good advice, new cyclists will feel confident on a bike in next to no time. Below I have provided you with some helpful tips that will help you have a successful and safe cycling experience whenever you get on your bike.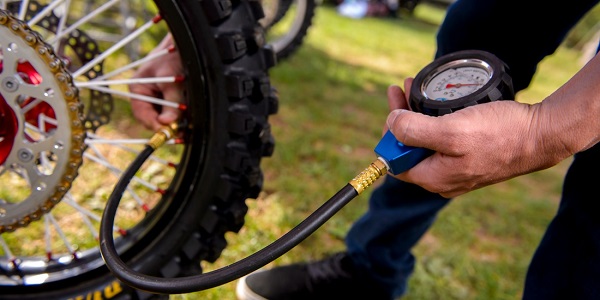 Make Sure Your Tires Are Pumped to the Right Pressure
When it comes to bike maintenance, making sure that your tires are the right pressure is one of the easiest things to do. To find out what the right pressure is for the tires on your bike, just take a look at the side of your tires as the manufacturer will have added a recommended air pressure range. There is a range and not one absolute pressure so that you can adjust according to the conditions that you are going to be cycling in. For instance, if you are going somewhere slippery and damp, you will not want to pump your tires up too much. However, if you are going somewhere dry, then you will want fully pumped tires.
Make Sure the Saddle Height is Right
If your saddle is too low, then it will make it harder for you to use your full pedal range and leg power. On the other hand, if the saddle is too high you can cause yourself an injury. You need to set your saddle at a height where there is a slight kink in your knee when your foot reaches the bottom of your stroke.
Make Sure Your Position is Just Right
Once you have got your saddle position correct, the next thing that you have to do is to get your positioning right. A simple guideline to follow to ensure that your positioning is correct is to make sure that when you are sitting on the seat you cannot see the front wheel hub as the handlebar is in the way. Cycling should not be painful, so if you start getting backache, head down to your local bike shop and see if they can help you with your positioning.
Dress Properly for the Conditions
There is an old cycling adage that says that wrong weather does not exist, just wrong clothes, and I agree with this. The weather is something that can change very fast, so you need to learn how to layer your clothes properly so that you can warm up or cool down quickly.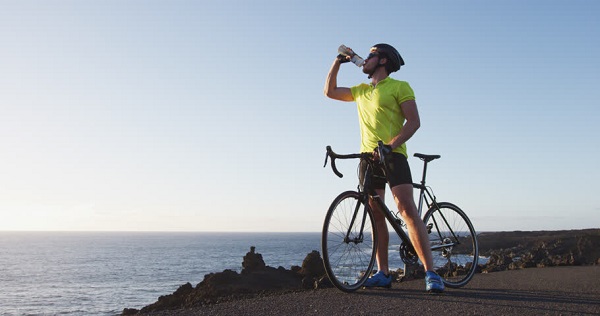 Always Have Food and Water Available
There is no worse feeling when you are cycling than being dehydrated or feeling like you have no energy to carry on. Therefore, you should always have fluid and rations with you. Snacks such as jelly babies, bananas, or flapjacks will help to keep your fuel levels up. If you are going to be cycling long distances, then protein bars and electrolyte drinks will help you to avoid cramp during your cycle.
Wear Some Padded Shorts
Those who are new to cycling often believe that they have to purchase padded saddles to stop their posterior from going numb when they are cycling, but that is not the case. A quality pair of padded shorts will provide you with enough comfort until you get used to cycling long distances. There is no need to wear any underwear under your padded shorts as this can lead to saddle sores.
Always Have a Lock and Light Handy
Even if you are just planning to cycle for an hour or so, if there is any possibility that you might get delayed, you should have some lights on your bike for your own safety. The last thing you want to be doing is cycling in the dark with no lights. Also, you should carry a lock for any unplanned shop visits. You should never feel that your bike is safe, even if you are just going to be leaving it unattended for a few minutes.